For Regular checkups and cleaning, you will visits every three months.
Flow of regular medical examination and cleaning
Inspection of tooth decay and periodontal disease
Whole cleaning within the day
If there are no problems, checkup and cleaning again after 3 months
If there is a decayed tooth or severe periodontal disease, treatment will be given at a later date
About periodontal disease and systemic diseases
Periodontal disease is a general term for diseases that cause inflammation in the periodontal tissues such as gums and periodontal ligament.
It is said that about 70% of people in their 20s and 80% or more in their 30-50s have periodontal disease.
As the periodontal disease progresses, the periodontal tissue that supports the teeth is damaged, and the teeth gradually fade away and become a state in which the teeth that are toothed are floating.
There are many cases where there is no subjective symptom at the beginning of periodontal disease.
It should be noted that periodontal disease is related not only to periodontal tissues but also lifestyle diseases such as systemic diseases and diabetes.
The risk of developing systemic disease increases with age, mainly due to aspiration and the flow of bacteria from the blood vessels of the periodontal tissue throughout the body. People with periodontal disease are 1.5 to 2.8 times more likely to develop cardiovascular disease than people without it, and diabetes and periodontal disease are said to have adverse effects on each other.
Don't you have these symptoms?
Bleeding during a toothbrush
Teeth hurt when biting hard
Teeth are getting longer
When I get up in the morning, my mouth becomes sticky
Food became easy to get caught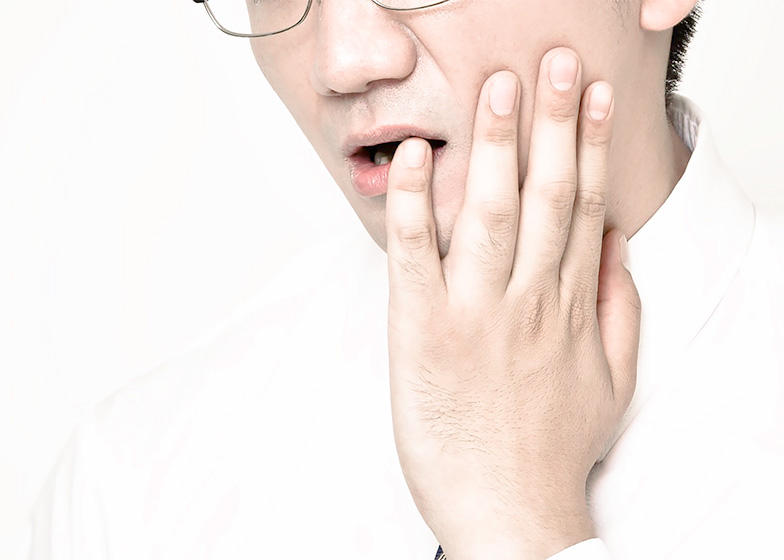 Periodontal disease can be prevented and improved by careful care.
Regular checkups and cleaning are recommended to keep eating with your own teeth.
The video introduces preventive dentistry initiatives. Please take a look.