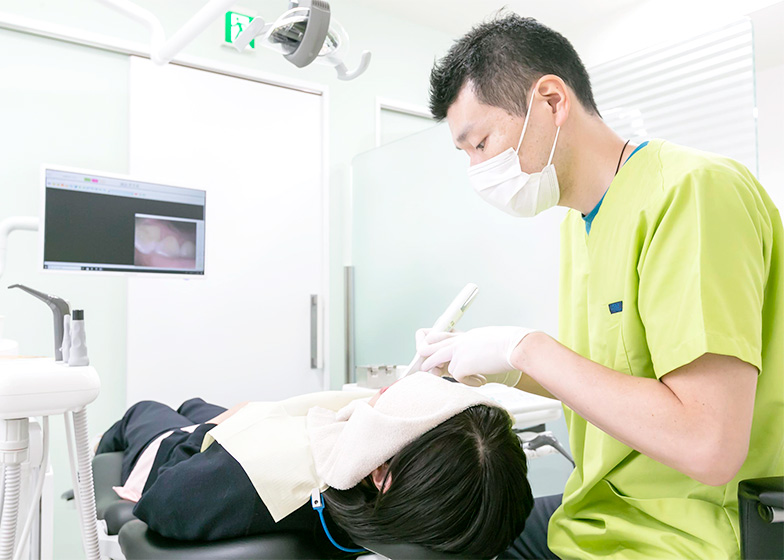 Rather than starting treatment immediately, we give a thorough explanation of the treatment method and its necessity, and work on the idea of "informed consent" that allows patients to agree.
In addition, we have devised the explanation to make it easy to understand, such as displaying comparative images before and after treatment on a monitor.
Preventive dentistry / regular examination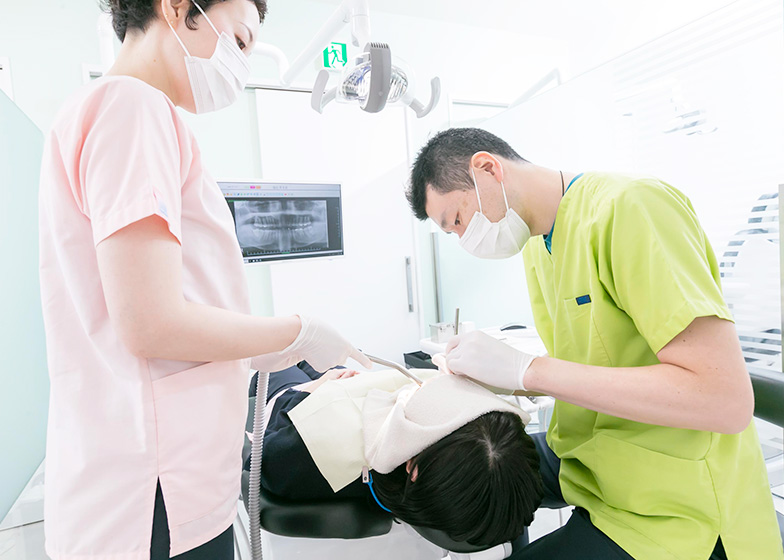 We are focusing on regular checkups (periodic cleaning). We recommend that you have a regular checkup once every three months.
Regular medical checkups are done to check for cavities and periodontal disease, and the mouth is thoroughly cleaned. By screening and cleaning, not only caries and periodontal disease, but also systemic diseases related to periodontal disease are prevented, and we support to maintain the health of the patient's mouth and system.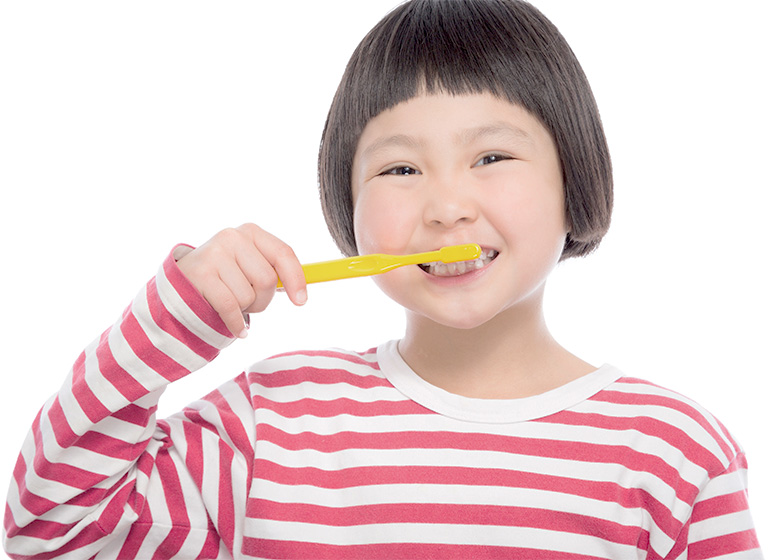 In the case of children, we do not start treatment suddenly, but first we try to build solid trust with children.
We talk a lot from child's perspective, and when we get along, we begin to practice brushing their teeth and get used to the atmosphere of the dental clinic.
Also, there are some parents who think the deciduous teeth will be replaced with new growth someday, and don't worry too much about dental caries of the deciduous teeth.
However, decaying deciduous teeth will affect the future of your child.
To become a tooth decay means that there are problems with the way you brush your teeth and your lifestyle. In order to protect your child's teeth, it is necessary to rethink your lifestyle before changing to permanent teeth.
We are telling children's parents to make a habit of not making tooth decay.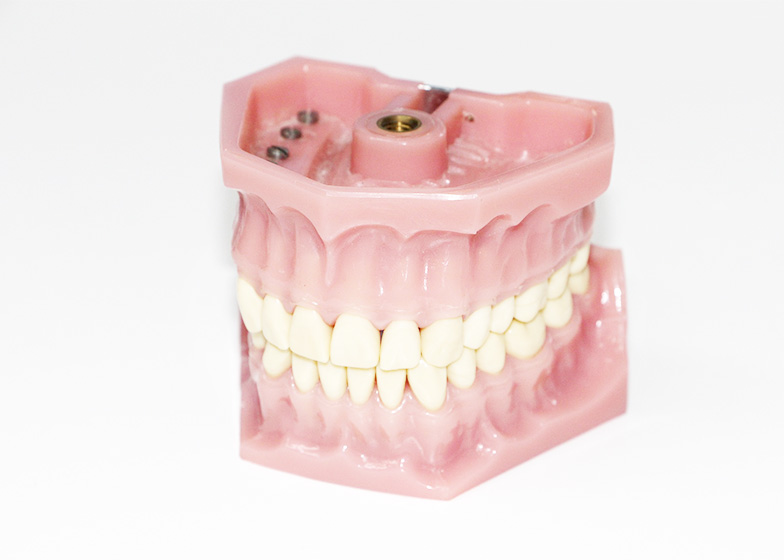 Preparation is very important to make good dentures.
We will look for a way to provide a denture that fits each individual patient by checking the remaining teeth and gums as well as checking the condition of the remaining teeth and the necessary treatment.
For the above reasons, it may take some time to make dentures.
But that's because we are working without compromise to provide better dentures for the patient.
It is important to make high quality products without neglecting fine adjustments so that you can use them comfortably even after they are finished.
Since aftercare is also well done, please contact us immediately if there is something wrong.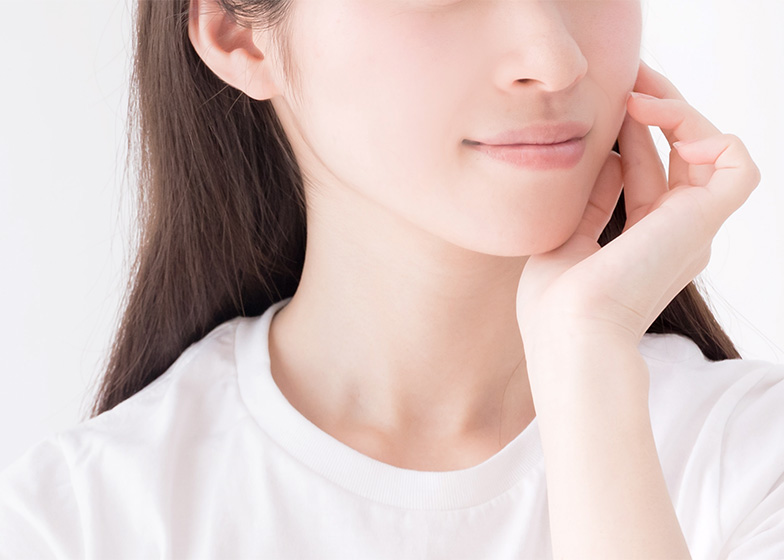 If you are worried about the silver teeth that you can see in a moment, or if you want to have white and clean teeth, we recommend treatment with tooth filling and covering.
There are multiple treatment menus that create natural and clean mouths that are not silver teeth, such as all ceramics, zirconia ceramics, and hybrid ceramics (*).
Also, there are many cases that can be treated white even within the scope of insurance, so please feel free to contact us.
(*) is unavailable with insurance.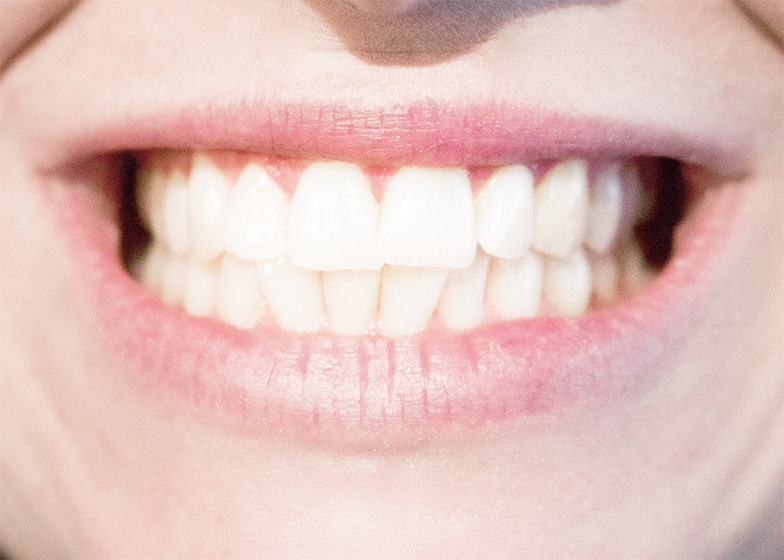 "Whitening" (*) makes it possible to make whiter and more beautiful teeth by removing the pigment that has penetrated into the teeth that cannot be removed by cleaning.
It is home whitening that you can make at your home by creating a mouthpiece that matches the mouth of each patient and handing it along with the medicine to be put there.
This is a recommended treatment because it can be done easily at your own pace until the desired whiteness is achieved.
(*) is unavailable with insurance.